The Dorset Group
MEETING HELD MAY 2018 – SHAY FOLEY (46TH)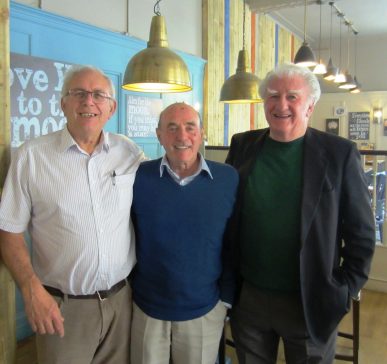 It was my turn to host our 3 monthly get together. It was held in The Half Moon Inn in Sherborne, where, though we were a bit short of troops due to the May Bank Holiday and Shay Foley convalescing from an "op" on one of his legs, we enjoyed a good natter.
MEETING HELD ON 26TH AUGUST 2017
We held our quarterly meeting in The Ship in Christchurch on 26 Aug 17. Those present were John White (13th), Tony Richards (14th), Peter Reed (30th), Tony Peters (34th), Mike Hamill (40th) and Shay Foley (46th).
The next meeting will be in the RNLI HQ Poole on Saturday 25th Nov 17. 1230 for 1pm and casual dress.