20th July, 2023
Hereford Typhoon – A Mystery
I have been corresponding with Mr Gary Lewis who has been researching the identkity of a mystery WW2 Typhoon. Apparently only 1 Typhoon aircraft was supposed to have survived the war with the rest havimg beem scrapped. Typhoon MN235 (now displayed at the RAF Museum Hendon) was sent to the US during the war and did not return until the 1970s. If two Typhoons have been confirmed as being parked as Gate Guards at RAF Hereford during the 1950s it begs the question why they survived being scrapped and could the Typhoon shown in the video (link below) be one of them. Neither could be the aircraft now at Hendon.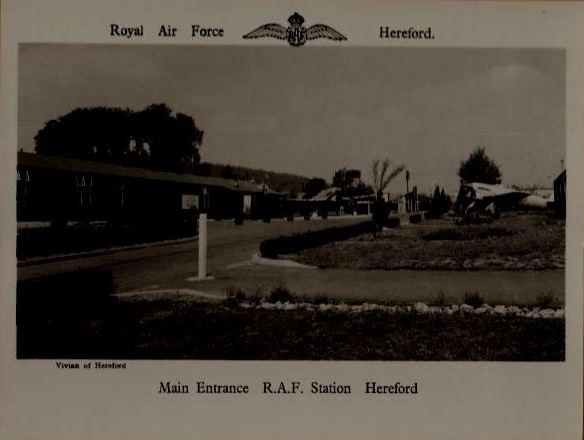 Mr Lewis tells me that he has seen a aerial photo of RAF Credenhill after the war showing at least 8 Typhoons in a line, most look silver in colour which would suggest they were instructional airframes for apprentices to work on.
We do have a couple photographs on our website of admin apprentices being photographed with a Typhoon notably a group of the 23rd Entry Pay Accounts. Unfortunately any identification numbers are not visible. This would have been circa 1953. When I was there in 1956 I am pretty sure the Gate Guard was a Spitfire. If so, then the Typhoons had been removed but when and where? If any of our members or other visitors can shed any light on the identity of, or any other information eg photographs about the Hereford Typhoons, please feel free to comment on this Notice in the box below. Alternatively you can email me administrator@rafadappassn.org
Finally as mentioned above the link belowwill take you to a video compiled by Mr Lewis on the subject of the mystery Typhoon which you may find interesting.
Back to noticeboard
Noticeboard archive