3rd November, 2022
Death Of An Association Member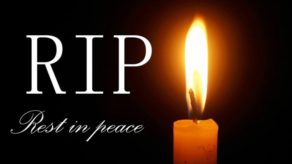 Sadly we have learned of the death of one of our members, Paul Larter (32nd).
Paul's funeral will take place on Tuesday 15th November at St Mary's Church, Church Lane Manby LN11 8HL at 1230, followed by a cremation at Alford Crematorium LN13 9LH at 1400.
The Association extends its sincere sympathies to Paul's family at this difficult time.
Back to noticeboard
Noticeboard archive