23rd July, 2022
Death Of An Association Member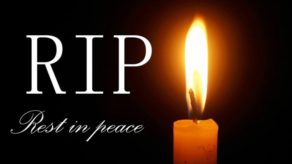 Sadly I have been informed of the death of David Savage (45th), who passed away on the 11th July 2022. Our sincere sympathies are extended to David's family at this difficult time.
David's funeral is to take place on 28th July 2022 at Seafield Cremetorium, Seafield Place, Musselburgh, Scotland, all are welcome.
Should you require any further information please contact Ian Hunter 01243 266038.
Back to noticeboard
Noticeboard archive