8th March, 2023
A Poignant Article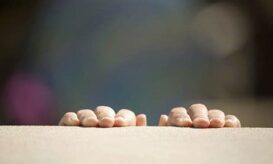 My thanks to my old friend and fellow member of the 29th Entry, Pete Culley for producing a very emotive article outlining his concerns as to the future of the Association.
To read the article please click here
In my opinion Peter is of course right in voicing his concerns. Clearly a number of factors must now determine whether or not the Association can survive. These must include a significant improvement in the number of applications to attend our Annual Reunions (which prompted our President and Chairman to voice their own concerns in the latest edition of the newsletter), more of our members willing to provide input for both the Newsletter and the Website and of course, volunteers to serve on the Committee.
Thanks again Peter for reminding us all that the future of our Association is in the hands of its members.
Back to noticeboard
Noticeboard archive