Chairman Bryan Schofield Heads Up The Association At The Cenotaph 2014:
To Browse 33rd Entry Reunion Pics Click Here.
6 August 2019
Bob Danes Dining Out – RAF Leuchars June 1990
Bob Danes has provided the following photograph taken at his Dining Out Night as well as a copy of the press release issued at the time by the Station PRO. Bob points out that the press release contains a couple of errors notably that he had in fact accumulated 6500 not 5000 hours flying time in helicopters.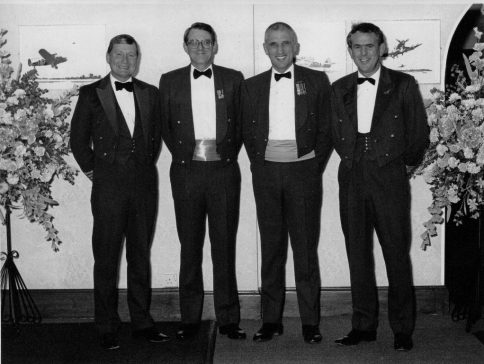 Have You Any Photographs Or Other Memories Of the 33rd Entry RAF Administrative Apprentices? If So You Can E-Mail Them To:
administrator@rafadappassn.org