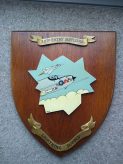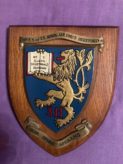 20th September 2020
OBITUARY TO ROGER GASCOIGNE BY HIS FRIEND DON THOMSON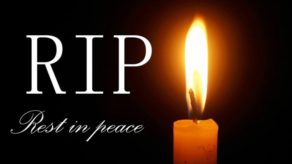 It is with sadness that I have to report the passing of my best friend Roger Gascoigne today after a short but very aggressive fight against cancer.Roger joined as an Admin Apprentice in about 67/68. Afterwards he was posted to various units including Brize Norton and High Wycombe.
I first met Roger at Akrotiri in 1975, where he was Pers Admin in HQP&SS but not there, thankfully it was at the WCSWSC (Ski Club) where after a short while he took over the running of the bar. His famous moment at the Ski Club was when he dropped a full demijohn of brandy. I think I saw him cry that day, not for the brandy but for the demijohn which cost more than the brandy.
In Cyprus he met his future wife Shiela who was visiting her sister Pauline (RIP) and Roger's mate Al McIntosh (RIP). In the early 80s Roger was posted to JHQ Rheindahlen as a PA to the AOC RAF Germany. Our families were very good friends, as we still are, and our kids seemed to arrive at the same time and grew up together. We also did subsequent tours at JHQ, Roger filling the post of PA to the Chief Engineer RAFG.
Roger served 22 years and as a reward he served most of his last six months in the Falklands as PA RAF Forces.
After leaving the RAF he worked in Oxford for NHS for a number of years before becoming a Janitor at Radley College. Roger was a member of the Eynsham British Legion and proudly carried their Standard on every Repatriation that came through Lyneham or Brize. He also did the same at the annual rememberance service at the Royal Albert Hall. He was a fanatical supporter of Oxford United and Borussia Monchengladbach.
He will certainly be missed by me and all who knew him. My condolences to Shiela, Mark and Emma and the rest of their family.
RIP Roger
25th May 2020
Website Manager Comment:
The picture above was kindly provided by Edward Stout in May 2020. Edward believes all the participants were 311th Entry. If anyone believes this is inaccurate please let me know at administrator@rafadappassn.org
Website Manager Update – 4th December 2021
I have been advised by Peter Bovis that in the photo of the boxing team provided by Edward Stout, the member listed as pti/coach Sgt Jack SHIEL, was in fact the B Flight Discip NCO, (see B Flight's entry photo). Jack was RAF Regiment and not a PTI, although he was the team's boxing coach. Jack was still a sergeant when the entry passed out from Hereford on 13 December 1968.
2 October 2017
Have just picked up this photo of the late Richard Lockwood from the RAF Apprentices Group Facebook page. AA Lockwood is shown in the entry picture (8th from left second row) and as Sgt Lockwood during his service.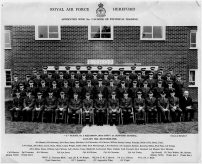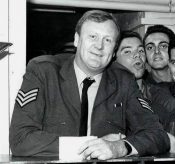 I have noticed quite a lot of activity from ex-300 entry series of entries on both the RAF Apprentices and the RAF Administrative Apprentices Facebook groups. If you are a member of this entry or any other entry and are reading this, have you any photos or memories you would like to add to your Scrapbook Page? If so I would be delighted to post them for you. My email address is shown below.
Have You Any Photographs Or Other Memories Of The 311th Entry RAF Administrative Apprentices?If So The RAF Administrative Apprentice Association Would Like To Hear From You If You Can Help E-Mail administrator@rafadappassn.org