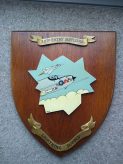 25th May 2020
Website Manager Comment:
The picture above was kindly provided by Edward Stout in May 2020. Edward believes all the participants were 311th Entry. If anyone believes this is inaccurate please let me know at administrator@rafadappassn.org
2 October 2017
Have just picked up this photo of the late Richard Lockwood from the RAF Apprentices Group Facebook page. AA Lockwood is shown in the entry picture (8th from left second row) and as Sgt Lockwood during his service.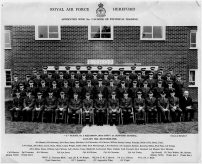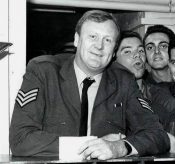 I have noticed quite a lot of activity from ex-300 entry series of entries on both the RAF Apprentices and the RAF Administrative Apprentices Facebook groups. If you are a member of this entry or any other entry and are reading this, have you any photos or memories you would like to add to your Scrapbook Page? If so I would be delighted to post them for you. My email address is shown below.
Have You Any Photographs Or Other Memories Of The 311th Entry RAF Administrative Apprentices?If So The RAF Administrative Apprentice Association Would Like To Hear From You If You Can Help E-Mail administrator@rafadappassn.org