19th April 2023
An Obituary To Ray Burrow – Alan Bell (29th)

Ray and I joined the RAF together as Administrative Apprentices on 20th September 1956. He trained as a Supplier whereas I trained as a Clerk Secretarial. I did not get to know him well until we regularly met up at the RAF Administrative Apprentice Association annual reunions that are held each June. At these events, we always managed to down a pint or three together and enjoyed each others company!
Ray never married and he lived alone in Peyia, Cyprus having moved there following his retirement in 2002. Ray was an enthusiastic supporter of the Association and volunteered for and enjoyed the role of its Cyprus Regional Group Coordinator until sadly all of the group had either either died or moved away from Cyprus.
In 2017 a group of ex-29th Entry including myself organised a nostalgic trip to Cyprus where we joined up with Ray for an extremely memorable week including a tour of RAF Akrotiri and a delightful lunch at his home in Peyia. Following that trip, the same group journeyed to Malta in 2018 and then Sicily in 2019. A planned trip to Portugal in 2020 was cancelled due to the Covid crisis.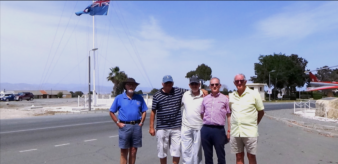 Ray and I became frequent correspondents particularly after he was diagnosed with cancer. We shared regular updates on our respective expat lives and despite his illness he was always positive and cheerful despite the severity of his condition. His illness progressed from losing an ear, to lymph nodes and the removal of a kidney. He fought bravely to the very end and never gave up hope that he would fully recover.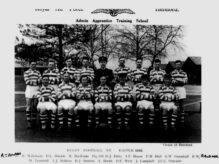 During his time at Hereford, Ray played for the School rugby team alongside fellow 29th Entry members who included Harry Trumbell, David West and Felix Booth to name just a few. Ray's love of the game continued after leaving Hereford and while in Cyprus in the 1960s he played for RAF Akrotiri and the Middle East Air Force teams while stationed at 103 MU.
Ray He was born in Gibraltar, and his father was from Carlisle. After leaving the RAF He worked for Brit Oil in Lowestoft, then after a short time in Ellesmere Port, he went to Aberdeen, and lived in Cruden Bay. Then in about 1995 he joined Tullow Oil, where he worked in Bangladesh, Syria and Pakistan until retirement. He had a great fondness for Australia having been there many times travelling vast distances alone either by train in a camper. He was seldom seen without his distinctive 'Aussie' hat but we never saw it with any dangling corks!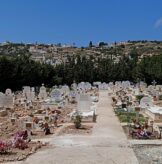 Ray was buried in the village cemetery in Peyia Cyprus on 12th April 2023 as was his wish. RIP Ray my old friend, you will be greatly missed by all of us in the 29th Entry who had the privilege of knowing you.
Alan Bell
Funeral Service And Eulogy For Ray Burrow.docx
20th September 2021
Today marks the 65th anniversary of joining for members of our entry. Happy Anniversary 29ners!!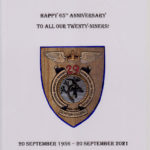 28th November 2021
Ben Croucher at the Remembrance Sunday parade London November 2021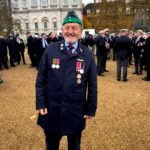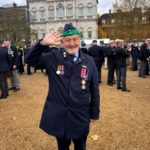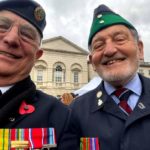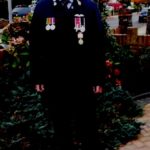 30th January 2021
A gallery of images of documents that came into my possession recently. I had no idea that my late father had kept them and I suspect there are not many still lying around.
Alan Bell
2nd January 2021
Two photos provided by the son of Peter Woods the 29th Entry Sgt Apprentice. The entry pass out photo is the only one known to be in existence and in the other, Pete is being presented with his prize for the top marks in trade exams by the reviewing officer.
Photos below taken at the first reunion of the entry in May 1987 at both RAF Hereford and The Hop Pole Hotel Hereford. Reg Drinkwater one of our drill instructors at the time we were training was in attendance and an impromtu parade was held much to the delight of the trainees currently serving at Hereford! Thankfully, as far as I am aware, no still photos exist of this 'parade' although I do have a video recording!do have a video recording! The entry members attending were:
Alan Bell Mick Owen (28th) Ray Burrow Tony Gulvin Glyn Owen Mick Watkins Pete Yeo Gary Evans Ron Anders Roger Blackburn Laurie Ellery (28th) Roy Pipe Jock Green Don davies Ben Croucher Denis Pirie Mick Jeffries Jack Norris John Exelby Pete Forster George Masson George Moore Keith Edwards.
Below: These Pictures Taken At Association Reunions Peterborough 2001, Bristol 2007 And Preston 2009.
Jack Norris Obiturary

Those of you who have not heard the sad news, Jack Norris, one of ours, passed away on 11th July after suffering from cancer. I knew Jack well up until a few years ago after which regrettably I lost contact with him. I last met him at a Manston Air Show where he was exhibiting his very good aircraft prints. He was an accomplished drummer and a real comedian. Like me Jack was a member of the apprentice band at RAF Hereford and perhaps my fondest memory was the day he decided to liven up the morning parade by breaking into his version of Skin Deep as the parade marched off. Not a little chaos ensued as you may remember. Rest In Peace Jack.
Alan Bell
Jack Norris Obiturary
I am sorry to have to tell you that Jack Norris, late of the 29th, died last Thursday, 11th July of cancer. Jack's wife Irene, phoned me yesterday with the sad news. Jack died at his home in Ramsgate. Irene told me he was in no pain. Jack was a successful businessman and keen golfer, as well as remaining the mad rock n' roller we always remembered him as.
Sadly, I only ever got to see him every ten years, when Irene would set up a surprise party for him, (he never twigged on.) Although it was more than fifty years since we were at Credenhill, he never changed his infectious enthusiasm and seeing him years later was to slip timelessly back into when we formed our skiffle group, The Greenliners, and deeply shocked the Station Commander and the Padre with the somewhat earthy lyrics of some of our numbers.
He will be sadly missed by Irene, his Family, friends and ex-service colleagues, but from now on Heaven is really going to swing on a Saturday night! Denis Pirie
Long Lost 29th Entry Member Reunited With Old Friends – November 2014
Some time ago, I reported that Carl DeSilva one of the 29th Entry Ceylonese Pay Account apprentices was seeking to find Roger (Blackie) Blackburn. However, Carl who I now know is not that into computers or for that matter e-mails, had not left a means of communicating with him. It turned out however that he had seen my post on the website and shortly thereafter I received an email via his daughter who lives and works in Dubai. I then contacted some of our entry guys and not long after that, Carl was contacted by Denis Pirie who it turned out had been a good friend of his during their stay at Hereford. The two friends soon brought themselves up to date with what had happened in the intervening years.
They were part of a skiffle group The Greenliners with Denis on vocals, Carl on a little ukulele and the late Jack Norris on the drums. Jack was pretty good on the drums and one day on morning parade really let go after the band marched off by breaking into Skin Deep. Needless to say that parade got a bit out of step.
Denis has told us that prior to the Station Concert, where the Greenliners were scheduled to perform, they were allowed to rehearse in the Maitland Club for Non-Apprentices and Jack Norris as always managed to find them a drink "somehow" Also that the "earthy" nature of some of their songs appeared to shock the Station Commander and the Padre!
Needless to say, the pair of them were well into chasing the local WRAF trainees and Carl became quite smitten with his conquest to theextent that I believe he proposed to her. There is more to this particular story which if true stretches the boundaries of coincidence to its limits. Watch this space for an update in due course.
Carl returned to Ceylon where he has remained happily married for 55 years. He has 9 children all married and working or living in various parts of the world. He served the Air Force for only eight years leaving.S ince then he has worked as an Engineering Stores Executive with Balfour Beatty, Nutall of UK, Macalisster of Canada and finally with Tata on large hotel project in Sri Lanka. Carl sends his very best wishes to anyone who may remember him and would love to hear from them.
Administrator Note: If you would like to contact Carl please e-mail me administrator@rafadappassn.org
29th Feature Prominently In Cenotaph Parade 2014 Don Davies Ron Anders Roy Pipe George Masson and Ben Croucher Make Up The Majority Representing The Association
On 24th September 2008, three members of the 29th Entry (Ron Anders, George Masson and Roy Pipe), together with their partners and friends, celebrated the 53rd anniversary of signing up for the RAF Administrative Apprentices. They joined Alan Bell and his wife at their home in SW France for a curry lunch. The weather was fantastic and everybody enjoyed the occasion. It looks like this event is turning into an annual event!! The photos below tell their own story.
55th Anniversary Entry Reunion 10th September 2011 – Green Dragon Hotel Hereford
During the period 9th/10th September 2011, the following 11 members of the entry accompanied by their ladies, gathered at the Green Dragon Hotel in Hereford to celebrate the 55th anniversary of our joining the RAF Administrative Apprentices. We were also extremely pleased to welcome Reg Drinkwater our first drill instructor and Associate Member of the Administrative Apprentices Association. The reunion was organised by George Masson to whom we all offer our thanks for all of his hard work:
Ron Anders
Alan Bell
Ray Burrow
Ben Croucher
Don Davis
Peter Forster
George Masson
Roy Pipe
Denis Pirie
Stan Spooner
Peter Yeo
Pre-dinner drinks in the bar were followed by a convivial dinner during which many old memories were re-lived. Toasts to absent friends and to the Ladies were followed by a lot more reminiscing and a lusty rendering of our entry song 'Two Black Crows'. Around midnight we all reluctantly trooped off for a well earned night's sleep. For my part it was really good to meet up with Stan Spooner for the first time since 1958 and to get together again with Peter Forster, Denis Pirie, Don Davis and Pete Yeo who, with the exception of Pete Forster, I had not met since the entry reunion in 1987. Long live the 29th!! Alan Bell
Harry Trumbell – RHEINDAHLEN / WEGBERG VISIT – 50 Years on
Is it really 50 years since I was stationed at RAF Rheindahlen? My wife (Jane) has never been to Germany, so I thought it would be a good idea to show her where I lived for two and half years. But the whole area around JHQ and Wegberg Hospital is fenced off. I tried the west, east and south roads into the base without luck. Happily all the places I frequented socially were still functioning.
Jane and I arrived at the Luttelforst Mule on Sunday 31st May after a smooth ferry crossing form Hull to Rotterdam. It is just as I remember it. For lunch we had a great half chicken and chips at the Fuchsbau on the Hardt road from JHQ. The evening walk along the side of the river was a real pleasure. During our second day (1st June) we drove through Rickelrath to Wegberg town centre for coffee and cake! We then travelled to the old RAF Wildenrath base which has been taken over and developed by Siemens – building engines and carriages for the German railways. Unfortunately the Luttelforst Mule and Oncle Gustavs did not serve food on Mondays! However, we managed to find a nice restaurant in Hardt and had Wiener schnitzel for lunch. On the main road through Hardt is a 'Welcome to Rhine Garrison' sign on a large poster board. The local authorities are looking for ideas/projects for the development of the old JHQ site!
Though the visit was a worthwhile experience for both of us, I did feel rather melancholy about the lack of development of the JHQ site after all this time. If you would like to see more of my photos please visit: . Simply log on by registering your name and email, then go to the heading 'contributors' and click on my name.
The following day (2nd June) we set off to visit places where I lived with my parents between 1948 and 1952!! Yes! I can still remember that long ago!
Auf Wiedersehen.
Harry and Jane.
Another Memorable 29th Entry Trip – Alan Bell
Following on from our successful trip to Cyprus in 2017, the intrepid team of adventurers from the 29th Entry chose Malta as the venue this year. The guys (myself, Don Davies, Ron Anders, Ray Burrow and Ben Croucher, were joined this year by George Masson who was unable to travel last year.
With the exception of Don Davies who was billeted close by, we chose the same hotel so were all able to get together readily for drinks and to prepare for each day's activities. The food in our hotel (Il Pallazin), was excellent and we ate dinner there most evenings.
Ben Croucher had completed a tour in Malta and I had visited twice during P Staff Inspections in 1965/66. Serial traveller Ray has a brother living in Malta and as usual was well prepared and pretty knowledgeable about the island in general and its pubs in particular! Although we decided to buy rover bus passes we soon found out that travelling on a local bus or open top tourist buses left a lot to be desired due to the heavy and constant traffic. After sampling both, we chose taxis as a more convenient and comfortable means of transport, despite all taxi drivers emulating Lewis Hamilton!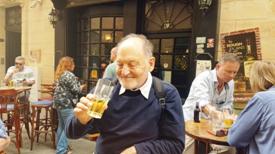 During the course of the week we visited most places of interest including the old hospital (or hospitalier) once run by the medieval warrior knights of St John near Fort Elmo, Fort Elmo itself, Medina, the Malta Aviation Museum and Valletta for a rather limp fireworks display and to what was once the notorious red light district ona The Gut. Strait Street is now completely transformed into classy bars and restaurants although one can still get a feel for what it used to be like.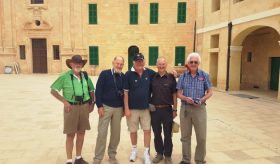 Fort Elmo was particularly interesting and we were able to learn about the two sieges of Malta (the Great Siege in 1565 when the island withstood the might of the Ottoman Empire) and the second during WW2 following which the island was awarded the George Cross.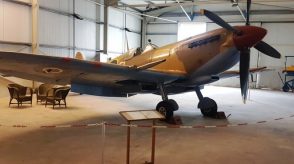 The WW2 aviation museum was also of great interest and contained among other exhibits a Spitfire and a Hurricane both of which took part in the battle for Malta in 1943.
The weather was somewhat disappointing over the course of the week although we did have a couple of nice days. A planned trip to Gozo via ferry was cancelled due to a severe storm with extremely high winds.
Being only 13 miles by 7 miles, disappointingly, Malta has a real problem with traffic and is overcrowded as well as resembling a building site in many areas. We all agreed that we would not want to be return as a group to Malta but nevertheless, we all had a great reunion and are already planning our next adventure in 2019.
Members Of The Entry Visit Sicily – April 2019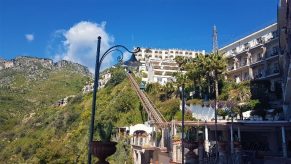 For the 3rd year running 6 intrepid members of the 29th Entry including myself have travelled to the various places in the Med in search of adventure. The group (Ron Anders, Alan Bell, Ray Burrow, Ben Croucher Don Davies and George Masson) had visited Cyprus in 2017, Malta in 2018 and this year went to the beautiful Italian island of Sicily. We all managed to coordinate our somewhat complicated individual travel arrangements to ensure we arrived more or less at the same time and stayed at the same hotel in Letojanni a small seaside resort near Taomina. Perched high on a hillside overlooking the bay, the hotel was constructed over several levels accessed by lifts and a funicular railway. From the top level a spectacular view of the bay below was breathtaking.
Don had hired a mini-bus for the duration and on day one, we decided to visit Syracuse. We decided to travel the 'pretty route' instead of taking the recommended motorway and quickly found out that normal roads in Sicily were not quite what we expected. Narrow with numerous tight bends, we found travelling through the extremely busy small towns and villages a very slow process indeed. By lunchtime it seemed obvious we were not going to make our destination that day! We decided to find something to eat so followed a promising sign for a restaurant before eventually arriving to find it seemingly closed. While turning around, a figure appeared out of nowhere waving his arms and indicating the place was open. Although we appeared to be the very first visitors of the season, the guy did produce a pretty acceptable meal of cold cuts followed by a hot pasta dish.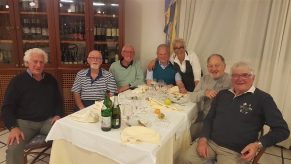 Talking of food, Don's people skills ensured that we quickly became known to our hotel restaurant staff who made sure we all dined together at a specially reserved table!
Over the following days, we spent our time simply chilling out at our hotel, visiting a number of places of local interest and sampling the local Sicilian food and wine.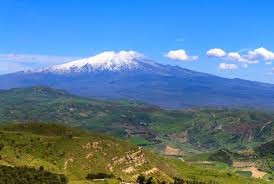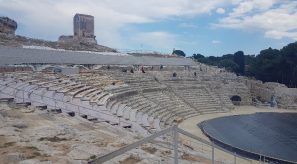 We decided not to visit the top of Mount Etna in view of the rather rugged terrain we would have had to encounter but some spectacular views of the mountain were evident all around the area we were staying in. Instead we did have a look around the ancient theatre at Taomena and the spectacular 5th century Greek theatre at Syracuse (yes we did make it eventually)!
All too soon it was time to say goodbye to Sicily. Another great trip for the intrepid Black Crows and we are already planning for next year. One of the places we are thinking about is America and a road trip down the famous Route 66. This could probably be the most ambitious of all our trips and could entail up to 3 weeks to complete. It remains to be seen whether we decide to tackle it or whether we again stick closer to home.
Two new never seen before images taken at our reunion at RAF Hereford in 1987. Well done Ray Burrow for digging these out and bringing them along to the Annual Association Reunion in June 2019.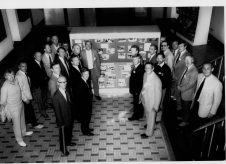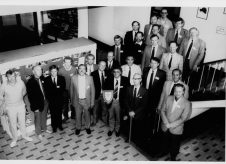 Posted 20th February 2020
This image of Roy Pipe when Mayor of Maldon alongside photos of other ex-apps who became Mayors was lost during the revamping of our website.
31st October 2020
The 29th Custom Polo Shirts And Caps – Alan Bell
A group of the lads including all those who have regularly travelled together on overseas ventures, commissioned and have now received their custom made polo shirts sporting the entry shield logo. An very smart they are! I have yet to receive everyone's photo but will add any more to the gallery below. Simply the gallery image to view the pictures.
The Guys Modelling The 29th Custom Polo Shirts And Caps
Have You Any Photographs Or Other Memories Of the 29th Entry RAF Administrative Apprentices? If so you can send them to me: administrator@rafadappassn.org