18th September, 2018
Thinking Outside The Box?
The other day, I found a new image featuring a former member of the 322nd Entry on our RAFAAA Facebook site.
https://www.facebook.com/rafadappassn/
To view this particular image Click Here
Like so many other similar posts, a copy of this one was not sent to us for inclusion in the Association website.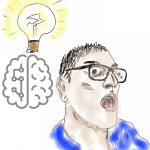 Be that as it may, I would nevertheless like to appeal for the help of ex-admin apps reading this who post on such sites. It would be really helpful if you could take the time to send me a copy for your entry Scrapbook Page. Facebook posts soon get forgotten, hidden away as more posts pile in. However, images, bits of memorabilia, and comment sent to me will be permanently available to both your own entry members, all Association members and others, who do not use Social Media.
All contributions gratefully received by your website manager: administrator@rafadappassn.org
Back to noticeboard
Noticeboard archive