30th May, 2021
The June Newsletter – Edition No 127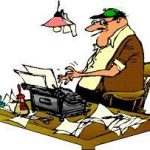 The June edition of your Association's newsletter has now been published. Your Newsletter Editor Steve Day, has emailed all current members advising them of the publication and the access password. If you are a member and have not received the email notification, please contact Steve or myself (the website manager) as follows:
Steve Day: newslettereditor@rafadappassn.org
Website Manager: administrator@rafadappassn.org
The March edition of the newsletter has now been archived and can be accessed along with other previous editons here . Previous editions of newsletters remain password protected so please do retain your passwords for access purposes.
Non members who wish to read our newsletters can do so by joining the Association. A membership form is available here and we very much look forward to welcoming new members.
(The newsletter is only available to paid up members of the Association).
Back to noticeboard
Noticeboard archive