22nd October, 2020
Submitting An Item For Publication On The Website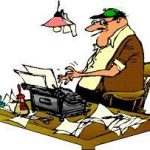 There is occasionally some misunderstanding as to how best to submit an article or other item for publication on the website.
Articles
To avoid the need to email either myself or the Newsletter editor with your articles, your articles should if at all possible, be submitted direct to the website. You can either create your article as a Word or other text document and copy and paste it into the form provided, or simply type your article into the form before clicking the SUBMIT button. In addition to the text you can notify whether or not you wish your article to appear in the Association Newsletter and, if you wish, you can attach up to 3 images. If you indicate you wish your article to appear in the Newsletter, the Newsletter Editor will be informed.
Work is currently in progress to ensure that you will receive an automatic (no reply) response acknowledging receipt of your form.
You can view the Submit an Article page by clicking link below:
https://rafadappasshttps://rafadappassn.org/submit-an-article/n.org/submit-an-article/
Note: The articles page of the website is available to the public. To ensure that Articles do not contain irrelevant malicious comment these are moderated by the website manager before publication.
Comments On Published Notices
As with this notice, there is an area beneath each published notice, for you to comment if you so wish. Simply type your comments in the box provided and click the POST COMMENT button. Comments are moderated to ensure material posted is both suitable and relevant.
If you have any queries about this notice, please do not hesitate to email me: administrator@rafadappassn.org
Back to noticeboard
Noticeboard archive