Quite A Coincidence!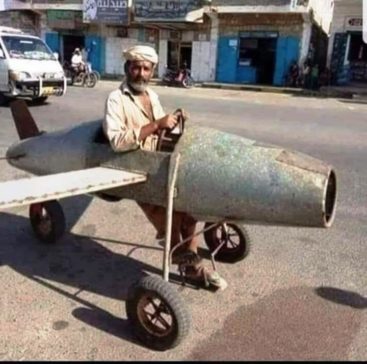 For your amusement only.
This image has recently been circulated on the internet for reasons I will not disclose here. However, I passed it on to several members of my own entry (29th) and was surprised to hear from Don Davies that he remembered actually being involved in collecting bits for the construction of this formidable aircraft while serving in Aden (114 MU) in the 60s. Apparently it was subsequently purloined at some point by persons unknown!
When and where this picture was taken I do not know but a fleet of these aircraft would no doubt pose a serious threat to the RAF!!
Back to noticeboard
Noticeboard archive