30th July, 2022
Photographs Taken At The 2022 AGM And Reunion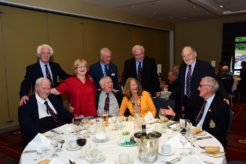 Members can download photographs taken at the reunion direct from the website and print their own copies themselves if they so wish.
Members wishing to order prints from the photographer, should note that I have today updated the 2022 Reunion Page to include details of how to do this. Each image has a unique reference number prefixed by DSC and this reference will be required by the photographer. To reveal the reference numbers it is only necessary to hover your mouse over the images you are interested in.
Note: Do not forget that the Reunion page is password protected! The password was sent recently to all association members by the Newsletter editor.
Back to noticeboard
Noticeboard archive