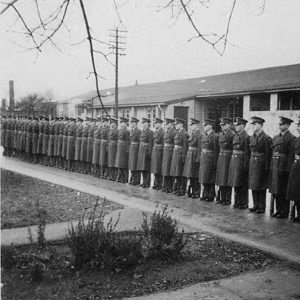 Hereford Gallery From 1957
I am pleased to have received a load of new images taken by a member of the 31st Entry (Peter Willis) who is now known as Dieter Batten. I have created a special page where you can view these pictures and read Dieter's account of his Apprentice training. Please would would you also note my own comments regarding identification of the lads shown in the pictures as well as the events and places shown in others. If you have any information to add to these images PLEASE do let me know. What I would like to do is to tag as many of the pictures that are identified with a description that visitors to the site can see.
Many thanks Dieter!!
Below is the link to the new page and I hope that those of you who were at Hereford at the time (as indeed I was) will enjoy this unique collection.
Back to noticeboard
Noticeboard archive