4th March, 2021
Bircham Newton Heritage Centre – Open Days 2021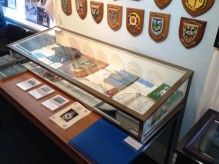 CITB has approved the request to re-open the Heritage Centre(HC) beginning on the last Sunday in June, and thereafter on the last Sunday each month June to November.
The opening schedule for 2021 will be as as shown below from 10 am to 4pm. Admission is free and disabled facilities are available
Sunday, 27th of June;
Sunday, 25th of July;
Sunday, 29th of August;
Sunday, 26th of September;
Sunday, 31st of October;
and Sunday 14th of November (Remembrance Sunday)
It is, of course, subject to there being no delays or changes to the Government road map.
Before visiting, confirmation of the above opening dates can be confirmed from the HC web site www.rafbnmp.org
To view our page dedicated to information regarding the Heritage Centre follow the link below:
Back to noticeboard
Noticeboard archive