Articles For The Newsletter
My thanks to my good friend Ted Huntley (24th) for sticking to his pledge at last year's AGM, that he would write to our members in an effort to encourage more of you to submit articles for the Newsletter. I am unashamedly reproducing Ted's email content here for two reasons. One, you may not have received it as his email list may have been somewhat out of date and secondly, to say that I sincerely hope (as do all of your committee) that as a result, more article input is forthcoming from you our members.
Could I also ask that if you do submit an article that you send it to both the Newsletter Editor Steve Day at newslettereditor@rafadappassn.org and to me at administrator@rafadappassn.org as some of the articles may well be suitable for publication on your entry Scrapbook Page.
Content of an E-mail from Ted Huntley
G'day,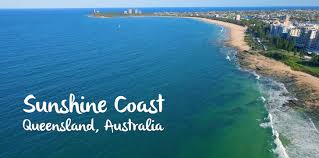 Ted Huntley 24/25th Entry, now resident in Queensland, Australia, where it is beautiful one day and perfect the next. Except that is when it is either flooding or consumed by bush fires, and don't mention snakes, spiders, sharks etc. Today the temperature is supposed to reach 36C in Brisbane (37.7C = 100F), but we live on the coast at Redland Bay where it will be only 34C. Google 'Show My Street' and look up 22 Cane Street, Redland Bay, Queensland, and you will notice I live very near Redland Bay Golf Club which has 36 sacred sites, only we call them tees and greens, which is on the bay itself.
Anyway, the purpose of this epistle is to ask you to make a contribution to the Newsletter. It is impossible to believe that after serving in the RAF you do not have something of interest to offer. It may have been embarrassing, uplifting, sweet revenge or a witness to something interesting. For instance I was graded A4 G1 and my records marked unfit for aircrew; so I spent the last year of service as aircrew on IRIS at Medmenham. Did you have a medical issue of interest in some way, a divorce, a strange posting, or been part of a court martial. Come on, you didn't do time and not be able to talk to former fellow inmates about it. For instance our beloved (beloved by him anyway) Web Site Manager has put in a most interesting article on his hip operation, he was walking the same day his hip was replaced! Makes my being circumcised look pretty tame.
Some of you have already told me of things that have happened which have been of great interest. Put your stories in an email. Do it now.
I am sending this email as I promised at the last AGM to contact members to write articles for the newsletter. Although it has taken time I have done it, now do your bit. Boy Entrant and other Apprentice associations are closed or closing down due to insufficient interest. don't let it happen to us.
Cheers,
Ted Huntley
24th Entry
Back to noticeboard
Noticeboard archive