24th August, 2022
Armed Forces And Veterans Breakfast Club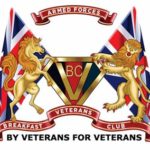 The Armed Forces And Veterans Breakfast Club.
For my sins I had not heard of this organisation until I recently became aware of the existence of branches of the club in both the Dordogne and Aquitaine (Bordeaux) regions in France. I will be attending one of their meetings being held close to my home on 10th September. From what I can gather, these meetings are very relaxed and allow veterans to meet up socially and engage in Service chat and banter. I will report back on my own experience in due course but meanwhile if you are interested, click the link below for further information about the organisation. There is probably a breakfast club near you!
Welcome to the Official Armed Forces & Veterans Breakfast Clubs!
Back to noticeboard
Noticeboard archive