1st May, 2020
A Heartfelt Message From Your President And Chairman
1 May 2020
Good Afternoon
By now, many of you will have received a direct e-mail from your Association Membership Secretary, Frank Wareham, entitled "State of Play". This highlights what he describes as his disappointment regarding the manner in which the Association has been allowed to slide into apathy under the tenure of the present Committee; more worryingly, his message was distributed without prior knowledge, or sanction, from us – or, indeed, any of the Committee. We are extremely dismayed that Frank has chosen to air his personal views in public, in such an arbitrary manner, as this inevitably, calls into question both his integrity and his loyalty to your present Committee.
Prior to the above, each member of the Committee had received a ground laying e-mail from Frank, inferring that colleagues had orchestrated to remove him from the Committee because his direct "style" was considered aggressive and domineering. He claimed that the Association would not fold if they chose to resign, as he had a dedicated team of highly competent and enthusiastic members willing to serve in their place. He further highlighted a number of administrative procedures, within the Association, which he felt should be changed. A number of these comments had been previously received from him by individual Committee members via direct e-mail, initially and tellingly without the Chairman's knowledge. However, the manner in which they were expressed was considered by recipients to be demanding, authoritative and disruptive, rather than consultative and constructive, which is the norm under which your Committee operates.
As a result, the Committee unanimously concluded that Frank's actions were impacting negatively on the effective running of Committee business, to such an extent as to render their collective positions untenable and agreed that, unless Frank resigned as a member of the Committee, they would themselves step down. Obviously, this situation could not be allowed to develop any further and Frank was instructed by the Chairman to refrain from making direct contact with other Committee members, but to ensure that all future comments regarding the administration of Association affairs were directed only to the Chairman. This was independently endorsed by a similar e-mail sent to him by the Association Secretary. The unrepentant response to both was similar; Frank valued himself as the grain of sand that produces the pearl.
Unfortunately, the instruction not to approach Committee members direct was short-lived and the Chairman felt it necessary to contact each member of the Committee individually, to seek their inclinations. The general feeling was that Frank's actions were severely affecting their collective desire to remain as Association Committee members. With the agreement of the President, the Chairman then wrote to Frank, as Membership Secretary, requiring him to step down from the Committee with immediate effect. In response, he stated that he would not stand down and instead invited the Chairman to consider his own position. Full details of these exchanges were passed to the President, who then contacted Frank by telephone, reiterating the decision for him to step down; this instruction was later confirmed in writing by the President. Frank responded by explaining that he had simply wanted to weed out the dead wood on the Committee.
Frank's stance, which hints at a deeper agenda, is currently under consideration and will be resolved in the near future. However, please be advised that, with immediate effect, Bryan Schofield has officially taken over the appointment of Membership Secretary and all matters concerning Association membership should be directed to him.
Now, without the presence of this one dissenting member, the remainder of the existing Committee are privileged to continue serving the Association to the best of their ability and please be assured that we remain committed to the continuing maintenance and fostering of friendship, comradeship and esprit de corps that we have striven to achieve over the last 22 years.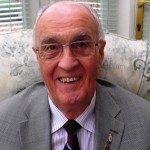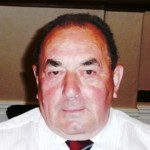 Back to noticeboard
Noticeboard archive