2nd July, 2022
60th Anniversary Of Closure Of RAF Bircham Newton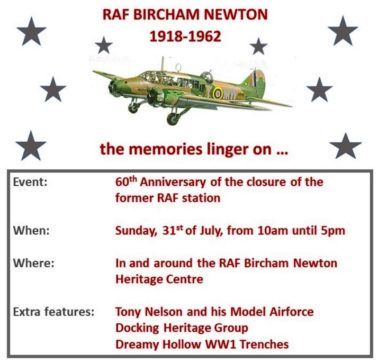 On Sunday 31st July, the Heritage Centre at Bircham Newton is holding a special event to remember the 60th Anniversary of the closure of RAF Bircham Newton in 1962.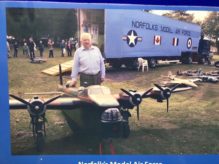 Featuring Tony Nelson's amazing model aircraft, Docking Heritage Group and Dreamy Hollow Woodland Campsite and WW1 Trenches.
Open 10.00 am to 5.00 pm, refreshments available, free entry and parking. The centre will be onpen on Sunday 17th July as normal.
Click the link below to visit the Centre's Facebook page
Back to noticeboard
Noticeboard archive